First Off, What's Cipro?
Developed in the 1980s and approved for human use by the FDA in 1987, Cipro, or Ciprofloxacin, is an antibiotic in the fluoroquinolone class. It is used to treat a variety of infections, from acute sinusitis to nosocomial pneumonia, as well as urinary tract infections.

It is strong enough to combat Anthrax, yet doctors still commonly prescribe it for lesser infections. In cases where patients are allergic or resistant to other antibiotics, Cipro may be the right option. This is not the case for most patients, however. So why is it still being erroneously prescribed as a first line treatment for UTIs, despite warnings from the FDA?
Serious Side Effects
Fluoroquinolones—especially Cipro—have been tied to serious side effects, the more minor of which include tendon, joint, and muscle pain; tingling sensations; confusion; and hallucinations.
There have been many reports of debilitating and disabling damage to the tendons, muscles, joints, nerves, and central nervous system caused by this class of antibiotics. For this reason, the FDA issued a warning in 2016 cautioning against the use of fluoroquinolones for minor infections such as sinusitis, bronchitis, and urinary tract infections when there are other options available.
In other words, the FDA believes that the possibility of serious side effects outweighs the potential benefit of fluoroquinolone as treatment for minor infections.
Cipro Fried Her Liver: A Case Study
In March of this year, an 85 year-old woman died from liver failure. Ordinarily, this would not be so unusual, given her age, but the circumstances suggest an unexpected culprit. Magdalene Fuchs, of Richmond, Virginia—an otherwise vibrant and healthy woman who lived alone and cooked for herself—was prescribed Ciprofloxacin for a suspected bladder infection (also known as a urinary tract infection).
Within three months of taking Cipro, Magdalene was dead. The cause of death listed on her death certificate? "Drug-induced cholestatic hepatitis from Ciprofloxacin." Her daughter says, it turns out she didn't even have a bladder infection. The results came back negative. Why prescribe a healthy woman such a harsh antibiotic without even knowing for certain if she has an infection?

Tens of thousands of complaints have been filed with the FDA associated with fluoroquinolone, and there have been nearly 2000 cases of Cipro-caused death. Of course, those are just the ones that have been reported.
Why Is Cipro So Common? [VIDEO]
The FDA has warned against using Cipro as a first line treatment for UTIs. There are many antibiotics options that should be considered before Cipro. So how did Cipro become the number one choice for UTIs for so many years?
While reviewing the research for this article, we uncovered several disturbing resources, such as an investors conference deck from 2000 highlighting the revenues from the drug since it hit the market (Cipro was Bayer's first antibiotics to exceed $1.5B in sales).
Sara Rose Harcus, founder and CEO of Dmanna, was interviewed by Dmanna's writing team on her experience with Cipro. In the short, emotional video below, she shares her thoughts on these resources and how Cipro became so commonly prescribed.
[Hint: It has to do with profits.]
Flawed Label Systems on Antibiotics
While the FDA has upgraded the weight of its warning against fluoroquinolone, labels are often hidden on the packaging or difficult to read. Patients who are not aware of the harmful side effects of Cipro may be prescribed the antibiotic without discussion from their doctor.

Worse still, doctors may not be aware of the updated status of Cipro's warning label. The FDA has updated it more than thirty times since the drug's approval in 1987. That's a lot of changes to keep track of.

It's Not Just Cipro
While other antibiotics may not cause side effects as serious as those caused by Cipro, there is proof that overuse of antibiotics in general can cause significant harm in the long run. The CDC suggests that "at least 30 percent of antibiotics prescribed in the United States are unnecessary." And yet, doctors continue to prescribe them in massive quantities without confirming the existence of an infection with lab tests.
Think back on the last time you were prescribed an antibiotic––did they run lab tests first, or prescribe it to you on the day of your visit? Probably the latter, which is one of the greatest contributors to antibiotic overuse.
This study suggests that children who were prescribed antibiotics to treat urinary tract infections are more at risk to contract another infection.
Not to mention, antibiotic-resistant bacteria have begun to appear (including MCR-1, the world's first superbug). But still, the current recommended treatment for recurrent urinary tract infections is either taking an antibiotic after every time you have sex or a continuous low-dose of antibiotics. Continuous. Use.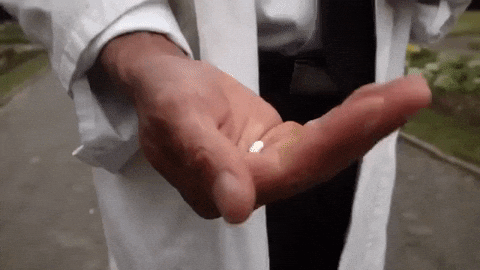 What's going to happen when there are no antibiotics left to use? When we have to choose between serious side effects and a potentially life-threatening bacterial infection?
It's possible we're already there. In 2016 the director of the CDC, Tom Frieden, told the Washington Post that the emergence of these hyper-resistant superbugs "basically shows us that the end of the road isn't very far away for antibiotics — that we may be in a situation where we have patients in our intensive care units, or patients getting urinary tract infections for which we do not have antibiotics."


Luckily, There's Another Way

How would you like to prevent a urinary tract infection before even needing an antibiotic? Yes, it's possible. D-mannose, a simple sugar naturally occurring in berries and other fruit, attaches to the UTI-causing bacteria E. coli—even the antibiotic-resistant strains—and helps your system flush it out when you urinate. It's scientifically proven to help prevent UTIs. In a study comparing the effects of daily d-mannose to daily Nitrofurantoin (brand name Macrobid, a common UTI antibiotic) in women with frequent UTIs, scientists found that daily d-mannose prevented more UTIs than daily antibiotics.
"I found out last year that I'm allergic to sulfa drugs (bactrim, etc.) which is unfortunate since I struggle with kidney issues and UTIs often. Doctors then began switching me to Cipro which I then began reading about how dangerous it can be if used as anything but a last resort. After doing some digging, I came across D-Mannose. It works like a charm. I could not believe that my UTI/bladder infection cleared up in less than 48 hours." —

WebMD review from user hshivler
Where Do You Get D-mannose?
Glad you asked. D-mannose is the primary ingredient in Dmanna, a daily UTI prevention treatment that comes in perfectly portioned doses and dissolves in water, or any drink. As a UTI prevention method, Dmanna provides all of the effectiveness of a daily antibiotic, with none of the nerve damage and immunity-destroying side effects.
Click here to learn how Dmanna can prevent your next UTI as well as your concern about antibiotics.